Cobalt bikes, (primarily a carbon bike manufacturer) are now offering their Warhawk gravel and Diablo mountain frames with a custom titanium spin.
The Cobalt brand started with carbon but now is turning some of its time to custom titanium bikes. The all-new Ti-WarHawk and Ti-Diablo are offered in the same geometry as the carbon versions but have some super cool upgrades.
Those looking to customize their titanium frame can do so quickly, with no added price to the frame purchase.
How custom are we talking about?
Riders can change the seat or head tube angles from the base geometry and the seat tube and top tube lengths depending on preference. The baseline geometry for both the WarHawk and Diablo isn't anything outrageous, but riders with specific needs can take advantage of customizations.
Cobalt Warhawk Geometry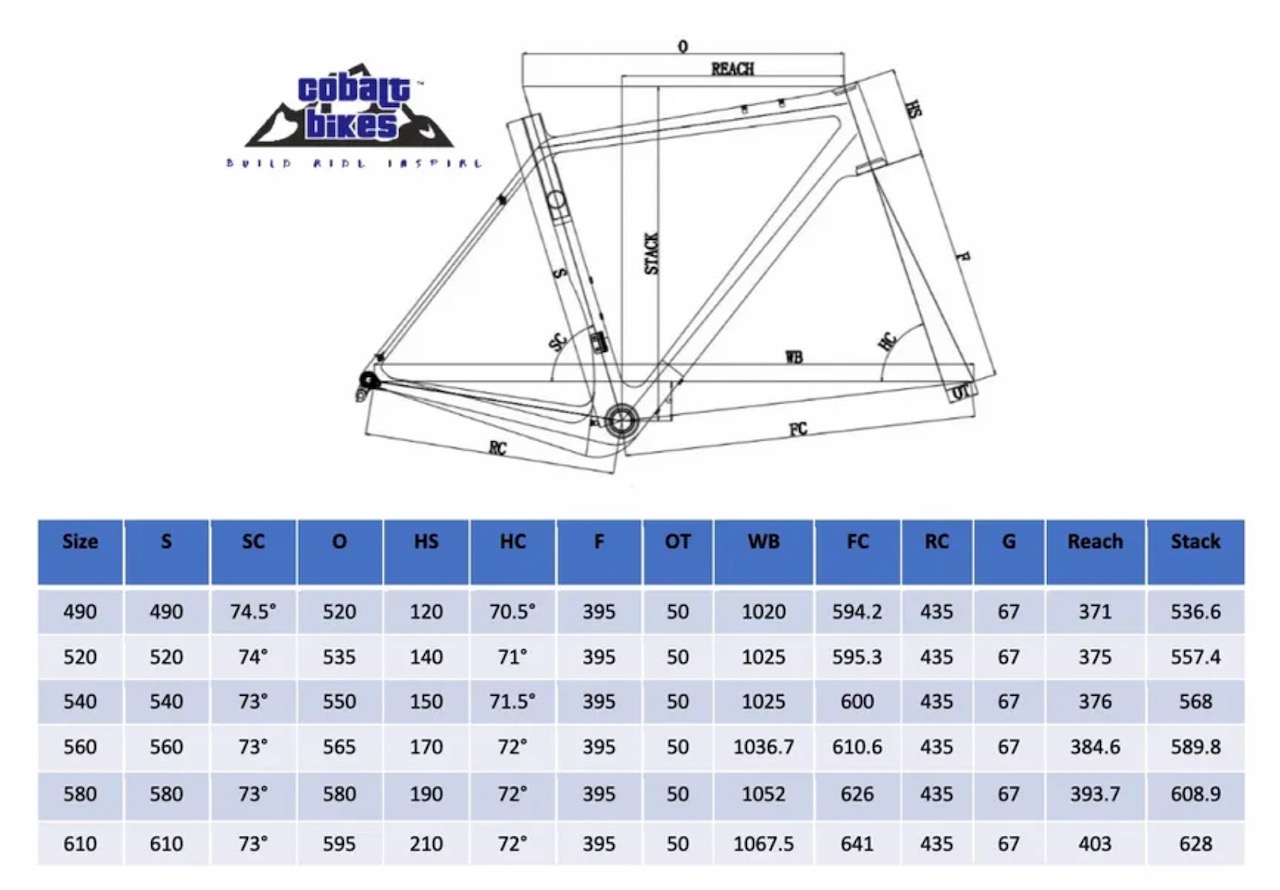 Cobalt Diablo MTB Geometry
Other custom options include; cable routing (internal or external) for shifting/dropper post and bottle cage mounts/accessory mount locations.
The default bottom bracket style is threaded T47, but those with other needs can choose BSA, press-fit BB86, or BB92 (MTB).
Pricing and availability
Cobalt Warhawk Titanium frame (full carbon fork included) $2,199.00
Cobalt Diablo Titanium frame $2,199.00
Those looking to order a ti-custom Cobalt can do so from the Cobalt site, 50% deposit is due with the frame order, and lead time is 45-60 days.
Each frame is available with a custom build of the rider's choosing, ranging from Shimano GRX to SRAM AXS — the build possibilities are wide and Cobalt works with many component brands.